Our company
iLocus Ltd Oy is a Full Service, Customer Oriented, International Visualization Production Company.
The company is headquartered in Helsinki, Finland, which coordinates sales and marketing in the Nordic and Baltic Regions. The company has recently established subsidiary offices in St. Petersburg, Russia. Further expansion plans include: Spain; Cyprus / Turkey; Southeast Asia, India, and the Middle East.
Mission
We are dedicated to making available to everyone the joy and wonder of experiencing Existing And Virtual 3D 360 Visuals of Spaces And Places that are so vivid, so like life, 'So Real… It's Just Like Being There'.
We use the latest cutting edge VR/ AR/ 3D visual technology in bold and innovative ways to provide experiences of Spaces and Places that are beautifully designed, easy to use, with a quality 'So Real… It's Just Like Being There'
Passion
We love working with people and spaces.
Donec ullamcorper nulla non metus auctor fringilla. Sed posuere consectetur est at lobortis. Morbi leo risus, porta ac consectetur ac, vestibulum at eros. Donec ullamcorper nulla non metus.
---
---
Meet the team
60 Combined Years of excelled business performance. Wise, sage advise: youthful forward thinking approach. Come get to know us a little better:
Jan Östman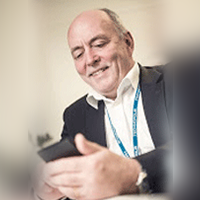 Head of Sales Finland
Chief Executive Officer
---
Charles Voss
Head of Sales International
Chairman of the Board
---
Immersive Customer Experiences
---
---
---
Company timeline
The history of iLocus Ltd Oy
2019

Next generation camera

2018

Using VR tech

2017

The first scans

2016

The Beginning